HTML
The ltcGAIN curriculum is comprised of seven disease specific online learning modules including heart failure, wounds, pneumonia, COPD, diabetes, stroke, and UTIs.  For each of these conditions, the module provides geriatric-specific training on the basic physiology, pathophysiology, signs and symptoms of concern, and evaluation techniques to discern patient condition.  The modules place considerable emphasis on professional communication strategies to support and improve communication between nurses and physicians, with the goal of improving patient care and minimizing unnecessary patient transfers or other interventions.  The SBAR communication technique is a primary teaching tool in the ltcGAIN Program.
The curriculum has been developed collaboratively by LeadingAge Ohio, The Ohio State University College of Nursing, and the Optimized Care Network, with thanks to Blue Skies of Texas, a San Antonio life plan community, for their in-kind support.  Meet the Planning Committee.
Program Development Leadership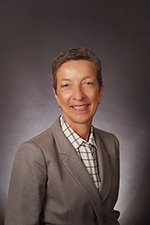 Kathryn Brod, MBA, serves as the President/CEO of LeadingAge Ohio.  With nearly 30 years' experience in the senior services sector, she has served in roles of strategic vision and research with firms such as Clifton Larson Allen, Mather LifeWays and Ziegler.  She began her career in senior living as the CFO for a Washington, DC, area life-plan community.  Kathryn is a true advocate to help advance solutions for exceptional care and successful living with a person-centered approach, making certain Ohio's seniors and vulnerable populations receive the right care, at the right time, in the place they call home.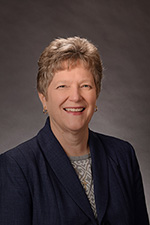 Anne Shelley, MBA, BSN, RN, is Director of Professional Development and Regulatory Relations, LeadingAge Ohio.  Anne specializes in home health and hospice and has been a nurse educator for over 20 years. She is responsible for the educational events offered by LeadingAge Ohio as well as regulatory and technical assistance for LeadingAge Ohio members. Anne received her MBA from Tiffin University and her BSN from Bowling Green State University.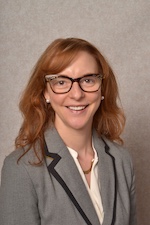 Monique Ganucheau, MS, CNP, is an Adult Nurse Practitioner and clinical faculty member with The Ohio State University College of Nursing.  Monique has worked in primary care for over seven years. She is currently practicing at OSU Total Health and Wellness, a nurse-led interprofessional primary care practice located at OSU University Hospital East. She splits her time between Total Health and Wellness in the clinic setting and visiting patients in their homes. Monique previously worked in privately owned internal medicine clinics in Central Ohio. She also has experience caring for patients in hospice and in extended-care facilities. Monique has taught graduate and undergraduate level courses at The Ohio State University's College of Nursing.  She also regularly precepts graduate nursing students.  Monique's professional interests include identifying and breaking down barriers to quality healthcare. She is an active member of the Ohio Association of Advanced Practice Nurses.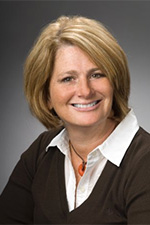 Theresa (Teri) Davis, MSN, BSN, is a Registered Nurse who is a Transplant Coordinator at The Ohio State University Wexner Medical Center and a Clinical Instructor at the Central Ohio Technical College associate degree nursing program.  Teri has a long and varied career in critical care and long-term care nursing where she has served in program management, case management and home care positions.  She has developed distance learning for BSN students and has assisted in teaching distance education courses.  She earned her BSN from Kent State University, MSN from Gonzaga University, and is currently completing her DNP at The Ohio State University College of Nursing.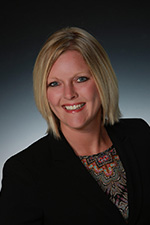 Michalene Gompf-Oates, RN, is the Manager of Clinical Sites and Care Coordination for the Optimized Care Network.  She is a Registered Nurse who has cared for post-surgery patients as well as the pediatric population.  Michalene has cared for home bound patients through home health nursing, responsible for overall management of patient care in the home and patient/caregiver education and support to enable patients to reach their optimal level of function.  At OCN, Michalene supervises RN care coordinators and provides training for RN's and Providers in the provision of telehealth care. She earned a BA in Telecommunications with a minor in Psychology from Bowling Green State University and an RN from Marion Technical College.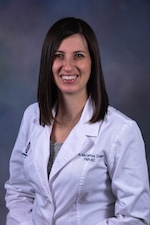 Erin McCaffrey Crespo, MSN, FNP-BC, AAHIVS, is the Lead Clinician with the Optimized Care Network. Erin is licensed as a Family Nurse Practitioner with additional certification as an HIV Specialist through the American Academy of HIV Medicine. She develops and leads staff trainings and continuing education lectures on various topics.  Erin regularly precepts nurse practitioner, pharmacy and medical students.  She earned a BSN and an MSN from Georgetown University. Erin has experience providing healthcare to patients across the lifespan in a variety of settings. She has special interest in and extensive experience providing care to vulnerable populations.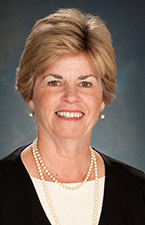 Linda Mauger leads Community Health and Aging initiatives at the Optimized Care Network. At OCN, Linda focuses on telehealth educational initiatives and the integration of telemedicine across the long-term care network, guiding efforts to change the paradigm of care and enhance the quality of life for older adults. Previously, as Director of The Ohio State University Office of Geriatrics and Gerontology (now the Office of Geriatrics and Interprofessional Aging Studies), Linda utilized technology to deliver numerous distance education programs in aging, and created innovative training and outreach programs to respond to today's complex healthcare and social service needs.